Welcome to Lasting Impressions Gifts, Ottawa's favourite gift shop!
We are here to help find the special gift for any occasion from our broad selection of quality and unique gifts.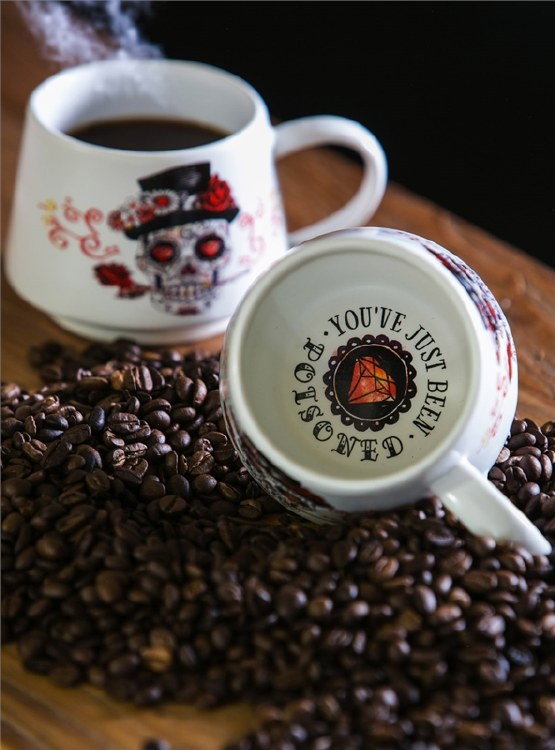 Day of the Dead Mug
Item Number: 69158
$19.99
This 12 oz. ceramic cup comes with a matching gift box for Halloween or the Day of the Dead. The mug is white with a skull decorated in flowers and spirals. Inside the mug is a gem and it reads: You've just been poisoned. Dishwasher and microwave safe.