Welcome to Lasting Impressions Gifts, Ottawa's favourite gift shop!
We are here to help find the special gift for any occasion from our broad selection of quality and unique gifts.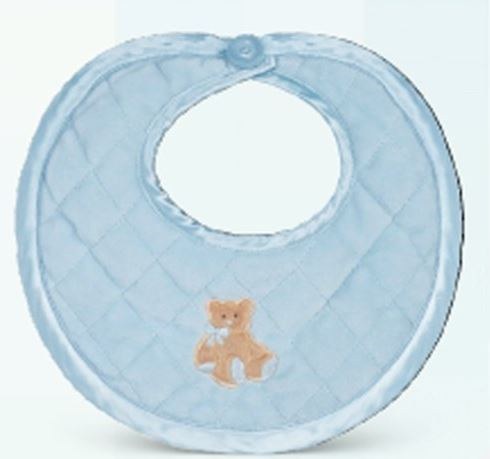 Huggie Bear Blue Bib
Item Number: 37294
$15.50
Gifts for the Newborn
Made by Bearington Baby known for their outstanding quality and fine fabrics. Gives you the assurance that this will be one that is treasured for years.

This baby blue, plush, quilted bib features brown and white houndstooth satin accents and Waggles' adorable puppy face in embroidery. The bib has a button closure.

Specifications: This bib measures 10"x10"