Welcome to Lasting Impressions Gifts, Ottawa's favourite gift shop!
We are here to help find the special gift for any occasion from our broad selection of quality and unique gifts.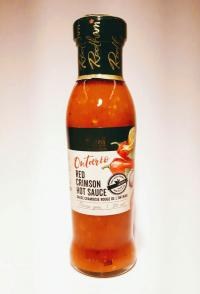 Ontario Red Crimson Hot Sauce
Item Number: 69815
$8.95
250 mls
Ontario Shiracha - local hot peppers sweetened with Raisins so no cane sugar.
Not too hot but the heat bulids and it is extremely flavourful.
Ingredients:
Chili Peppers, water, vinegar, apple juice (apple juice, water, apple juice concentrate), raisins, habenero peppers, garlic, sea salt, paprika, onion powder, xantan gum, allspice.